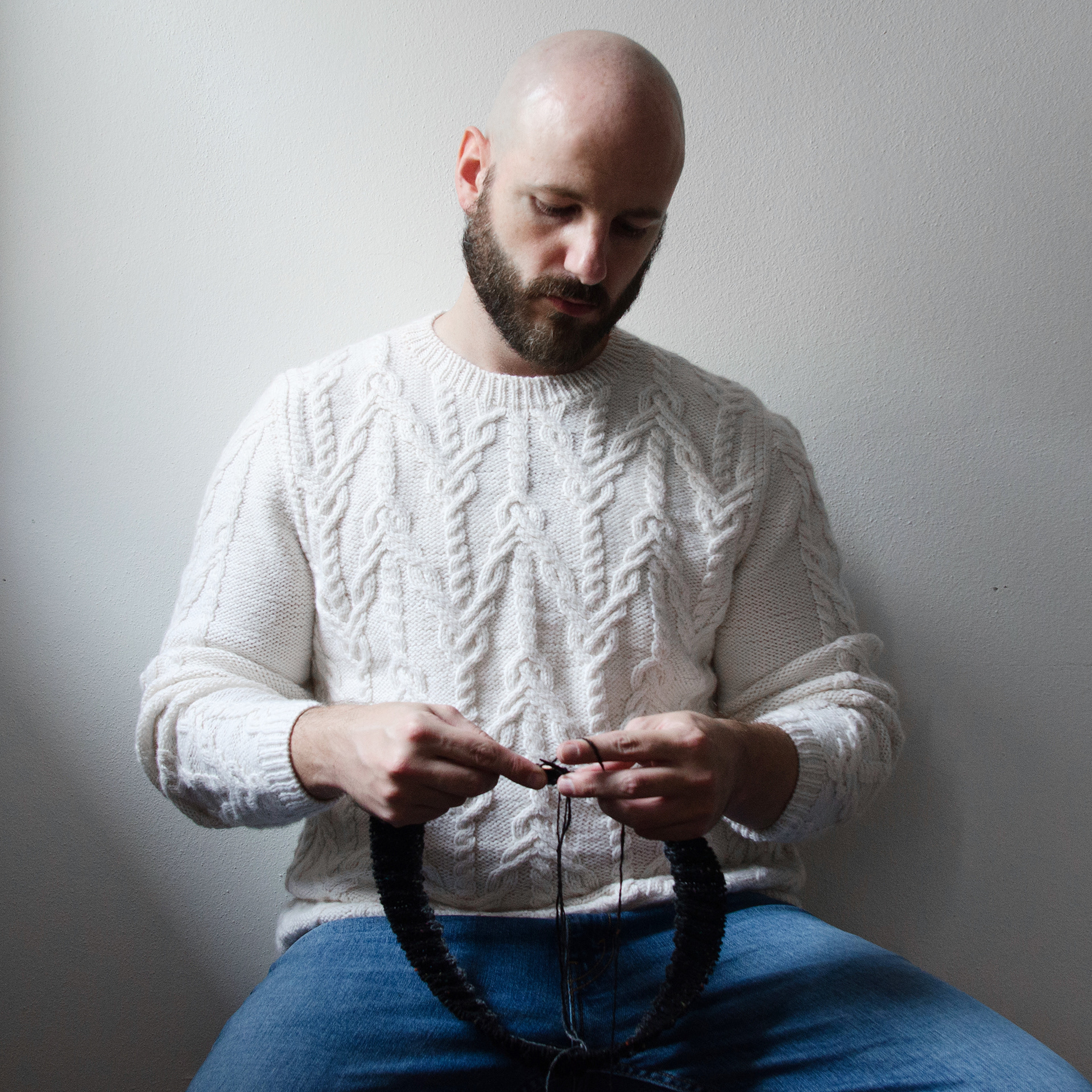 Dario Tubiana is an Italian knitting and knitwear designer.
He won the

Roberto Collina

 scholarship and studied a master in

Creative Knitwear Design

 at

Accademia di Costume

e Moda

of Rome.
In January 2019 he participated to

Pitti Filati Fashion Show

as knitwear designer, event organized by Pitti Filati in collaboration with Accademia di Costume e Moda of Rome and Modateca Deanna.
He presented on the runway "

Mend

", his personal collection based upon the concept of resilience and the ability of humanity to mend from the past by getting stronger through it, and "

Urban Ethnic

", a collection created for the international brand "

United Colors of Benetton

" in which he mixed ethnic motif with urban shapes.
Both collections have been displayed at Pitti Filati afterwards.
He has been collaborating since 2015 with UK based magazine "

The Knitter

" and "

Simply Knitting

" as hand knitwear designer, designing and sizing knitted garments and has a current collaboration with "

Vogue Knitting"

. 
He has collaborated with the Spanish yarn brand "

Katia

"  in 2018/2019 for a special project called "Premium Designers"; and has worked as knitwear designer at

Benetton Group

 in Treviso, Italy.
He is currently collaborating also with the yarn brand "

mYak

", prestigious, sustainable and ethic brand that uses mainly yarns obtained from Yak and often mixed with silk, and tuscan yarn brand  "

Borgo de' pazzi

".  
In 2020 he has taught two classes of two different knitting techniques at

Knit Italia

, in Florence for 3 days and have been collaborating with yarn shops teaching classes on different techniques such as seamless sweater construction, stranded knitting, intarsia, embroidery and many others. 
All his works are hand-knitted and created through different techniques. They can ben knitted in the round or knitted flat and seamed afterward.
Sweaters knitted in the round (by using circular needles) have no seams. In fact, knitting in the round the best way to create garments that suit easily despite the absence of seams and does remind the industrial technique of whole garments knitting. This detail makes these garments quite unique.
Colours are the basis from which he loves to start his designs: either contrasting or complementary ones. 
For more pictures of his work and updates on his projects follow him on Instagram.